Back to Shop
Lower48flage (the Mug)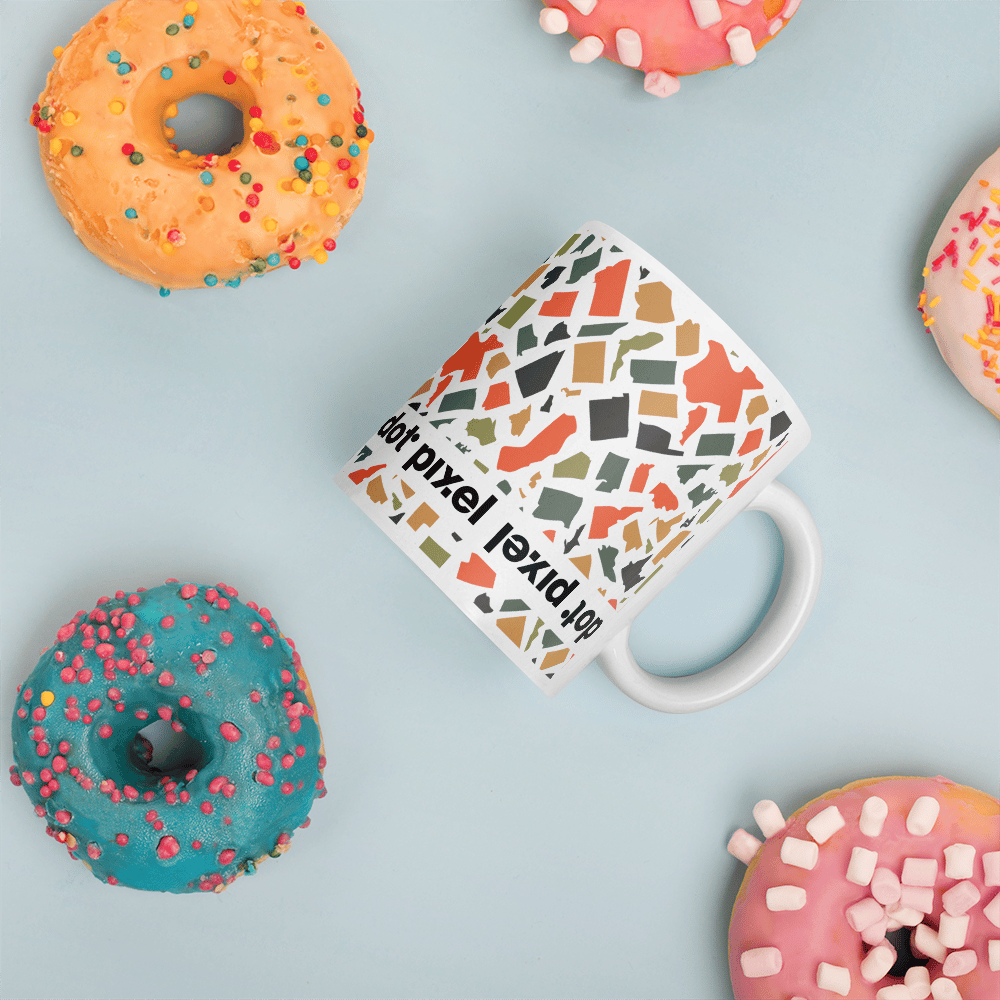 $

12.00 -

$

16.00
/ Coming soon
I pledge an allegiance, to this fine cup of whatever you put in it. Stand tall, stand really really tall and fully alert with our Lower48flage mug. That's right, that seamless camouflage pattern is made up of tiny little states, all lower 48 of them. They're also at scale but in no particular order.
Cheers! Oh and, *donuts sold separately.
---
This sturdy mug is glossy white with our lovely Lower48flage pattern printed from handle back-to-handle.
• Ceramic
• 11 ouncer mug dimensions: height - 3.85" (9.8 cm), diameter - 3.35" (8.5 cm)
• 15 ouncer mug dimensions: height - 4.7" (12 cm), diameter 3.35" (8.5 cm)
• Dishwasher and microwave safe
• Made in China. Printed in the USA.
---
*Over here at Dot Pixel we love donuts. We love donuts so much that we served them at our wedding in place of the traditional cake. I mean, in our opinion they're pretty mucha direct replacement to cake and they're portable and you can dance with them!